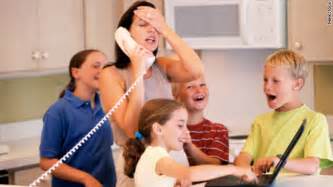 With school back in full swing and crazy schedules at full throttle, here are some tips for keeping parents and kids better organized, healthy,  and, eh-hum, sane:
Apps for organizing your life:
APPOINTY: Good for multi-faceted scheduling of classes, events, and appointments. Works with WordPress
DOODLE: Great calendar for busy families or offices; you can see each other's appointments.
CALENDY: An easy interface allowing more control over who and when appointments can be changed and added so travel-time between can also be accounted for.
iPROCRASTINATE: Great for organizing and prioritizing to-do lists.
GOOGLE CALENDAR: Easy-to-use for gmail users. Each family member can be color-coded.
COZI APP: Use for scheduling and organizing to-do lists. You can also add pictures.
Tips for packing lunches and eating on the go:
Nutrient-dense food is very important during high-stress times. Nuts, dried berries, fruit, chopped veggies are the original "fast food" that can be easily packed in baggies and taken with you. High in antioxidants and fiber, these choices will keep you satisfied longer than processed junk. A small piece of organic, dark chocolate or xylitol gum will help curb cravings and appetite on-the-go.
Lifestyle habits:
Stay hydrated with plenty of water or herbal tea. Hibiscus teas like Celestial Seasonings "Zingers" have a natural sweetness without the sugar.
Adults normally need around 7 hours of sleep a night and 150 minutes of aerobic exercise weekly to help reduce stress and prevent stroke, diabetes, and heart disease.
Balance:
Do your best to balance all the aspects of family life: relationships, sleep, exercise, food, water, spirituality, and FUN as well, knowing that busy seasons will pass and allow for more serenity in the months to come.